Take a ride on our express dog taxi service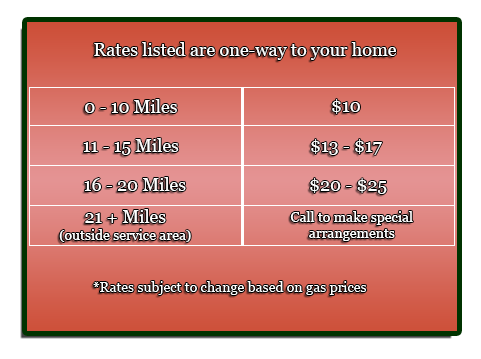 With your ever-growing busy schedule we know how tricky transportation to and from the Dogwoods can get from time to time. Wouldn't it be great to have the convenience of a trusted pet expert to pick-up or deliver your furry pal directly to and from your home? Don't worry we've got you covered with our Express Dog Taxi Service.
Just like a traditional taxi, one of our dedicated and caring staff will come to your home and pick-up or deliver your pup right from your front door. Our dog taxi service provides simple flat rates, so you know exactly what it will cost to get your canine safely to/from our exclusive home-style environment.
As an added convenience, clients do not need to be home during pick-up or drop-off, we only need access to a safe place for your pet that is out of the elements. This can be access to a sheltered outdoor kennel, garage or the home itself.
Routes vary daily as they are based on client needs for the day, with typical service regularly occurring mornings 6:30a – 7:30a & evenings 4:00 – 5:30p.
For more information related to our dog taxi please login to your guest account or become a guest of the dogwoods.